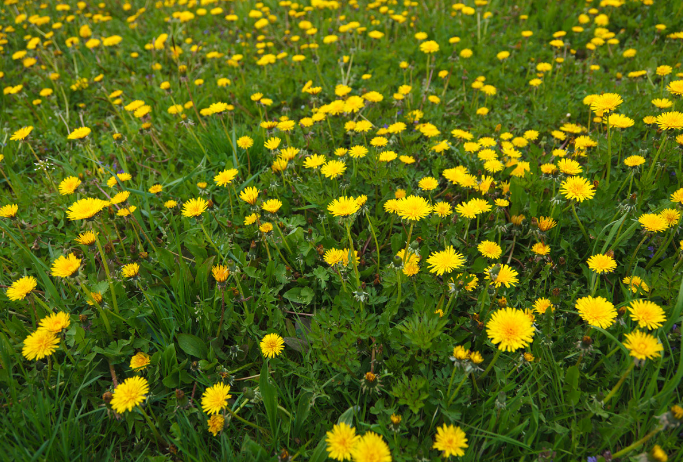 Dandelion is used for the treatment of muscle aches, loss of appetite, upset stomach, intestinal gas, gallstones, joint pain, eczema and bruises. It also increases urine production and serves as a laxative to increase bowel movements.
Some people use dandelion to treat infection, especially viral infections and even cancer. It is also used as a skin toner, blood tonic and digestive tonic.
It is safe (and healthy) to eat an entire dandelion. The stem or floret can be eaten raw, boiled or infused into tea. One cup of dandelion greens contains:
25 calories
42 milligrams of sodium
218 milligrams of potassium
5 grams of carbohydrates
7 percent dietary fiber
535 percent vitamin K
111 percent vitamin A
32 percent vitamin C
5 percent vitamin B6
10 percent calcium
9 percent iron
5 percent magnesium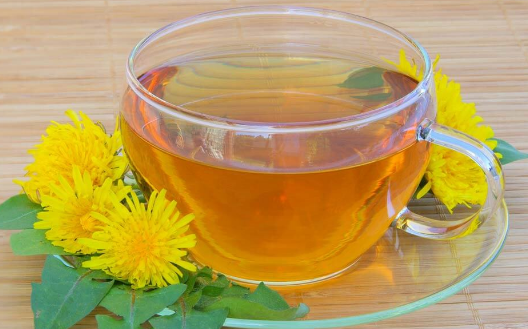 Cleanses Liver
The role of our liver is to produce bile, which helps enzymes in the body break down fats into fatty acids, and to filter and detoxify our blood. The liver also has the amazing ability to break down and store amino acids, synthesize and metabolize fats and cholesterol, store glucose, and regulate our internal functions. The vitamins and nutrients present in dandelions help cleanse our livers and keep them working properly.
Fights Diabetes
Dandelion tea and juice help people with diabetes by stimulating the production of insulin from the pancreas and keeping blood sugar levels low. If our pancreas does not produce proper amounts of insulin, or if our cells can not properly process insulin, it results in diabetes. Because the glucose is not properly utilized, it accumulates in the bloodstream and results in high blood glucose or sugar levels.
Fights Skin Infections
The milky white substance that you get on your fingers when you break a dandelion stem is actually great for your skin! The sap of a dandelion stem is highly alkaline, and it has germicidal, insecticidal and fungicidal properties.
Rich in Fiber
Dandelion tea and greens are high-fiber foods, making them a beneficial aid for digestion and intestinal health. Fiber is responsible for quickly moving foods through the digestive tract, helping it function optimally. Fiber works by drawing fluids from the body to add bulk to the stool.
Prevents Urinary Tract Infections
Dandelion tea can help prevent urinary tract infections, as well as bladder disorders, kidney problems and possibly even cysts on reproductive organs.
Kidney
This weed-like superfood is a diuretic that helps the kidneys clear out waste, salt, and excess water by increasing urine production. In French it is called pissenlit, which translates roughly to "wet the bed." This inhibits microbial growth in the urinary system too. Dandelion also replaces some of the potassium lost in the process.
Your Health Is Our Concern!
Mawuena Workartey/ Ghanahospitals.org